Website And Digital Media
Digital Media has become one of the fastest and most effective tools of communication. With ever-changing technology and dynamic nature, it is very important for brands to stay abreast with the competition. Our experts with rich experience in making diverse websites and Platforms make some of the world class websites and Apps. Be it a website or an e-commerce portal, Brands2life has expertise in delivering quality output.
Digital marketing is great to get the attention of a lot of people to your services. Our Digital Marketing experts design effective plans and strategies which help companies communicate with their clients in the most effective manner.
Digital Media has become an integral part of marketing communications which helps brands connect with their audience directly.
Our digital media team can create out of the box strategies which make the communication faster and effective. If you are not online you are not doing justice with your brand. Come experience the world of Online media and see how your brand can grow multiple times in limited resources.
Services – Web Design and Development, Android & IOS App development, Email Marketing, Social Media Marketing, SEO Marketing, Digital Media Marketing, PPC, Adwords
Credibility: Your business's reputation is increased by having a website and a digital media presence. The greatest approach to differentiate your business from the competition, have a strong online/digital presence, and deliver valuable information to your customers is to have a beautiful, well-designed website and digital presence.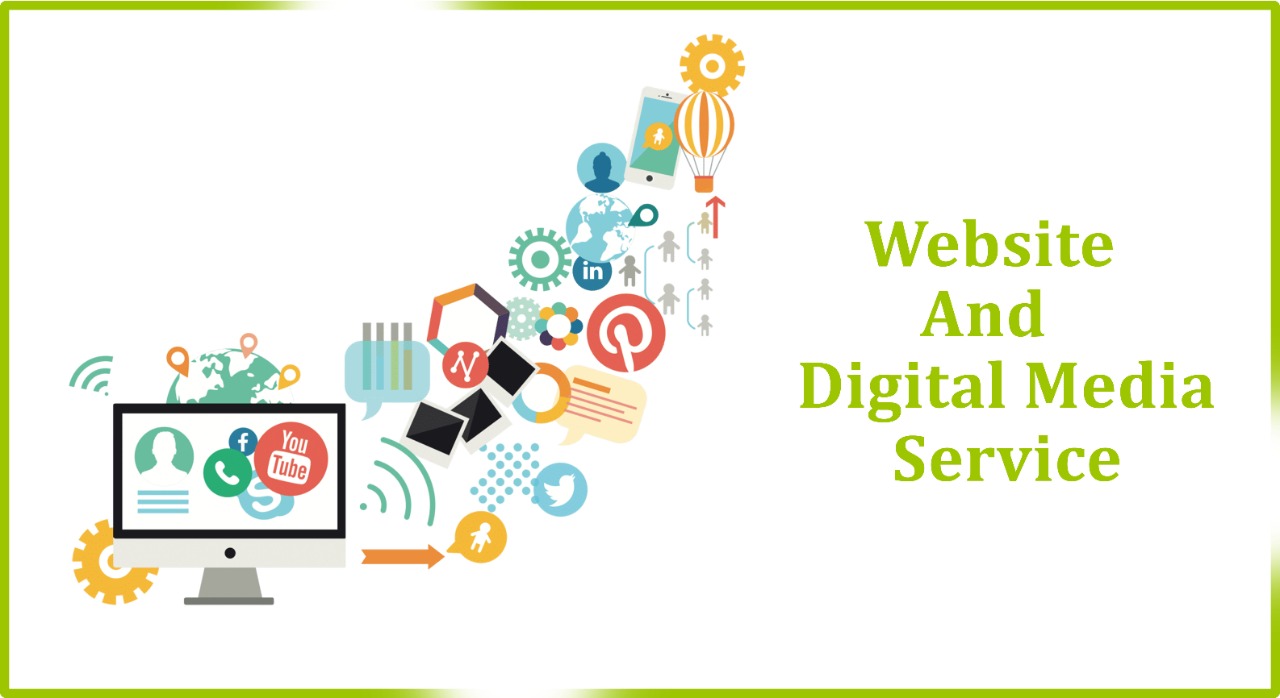 More Leads: Having a website gives your clients the ability to share the URL and subscribe to your articles if they find the content beneficial. Connecting with your customers through the website's email newsletter is quite useful. Discounts, along with offers, can be communicated via email, and the conversion of prospects to clients is high. 
Enriching experience: A good website and curated digital media presence may boost productivity by decreasing the number of calls a company must take. 
Global Access: Digital presence and a dedicated website of your business can be accessed globally and thus cancels out any necessity to have a physical presence all over the world in order to scale up sales.